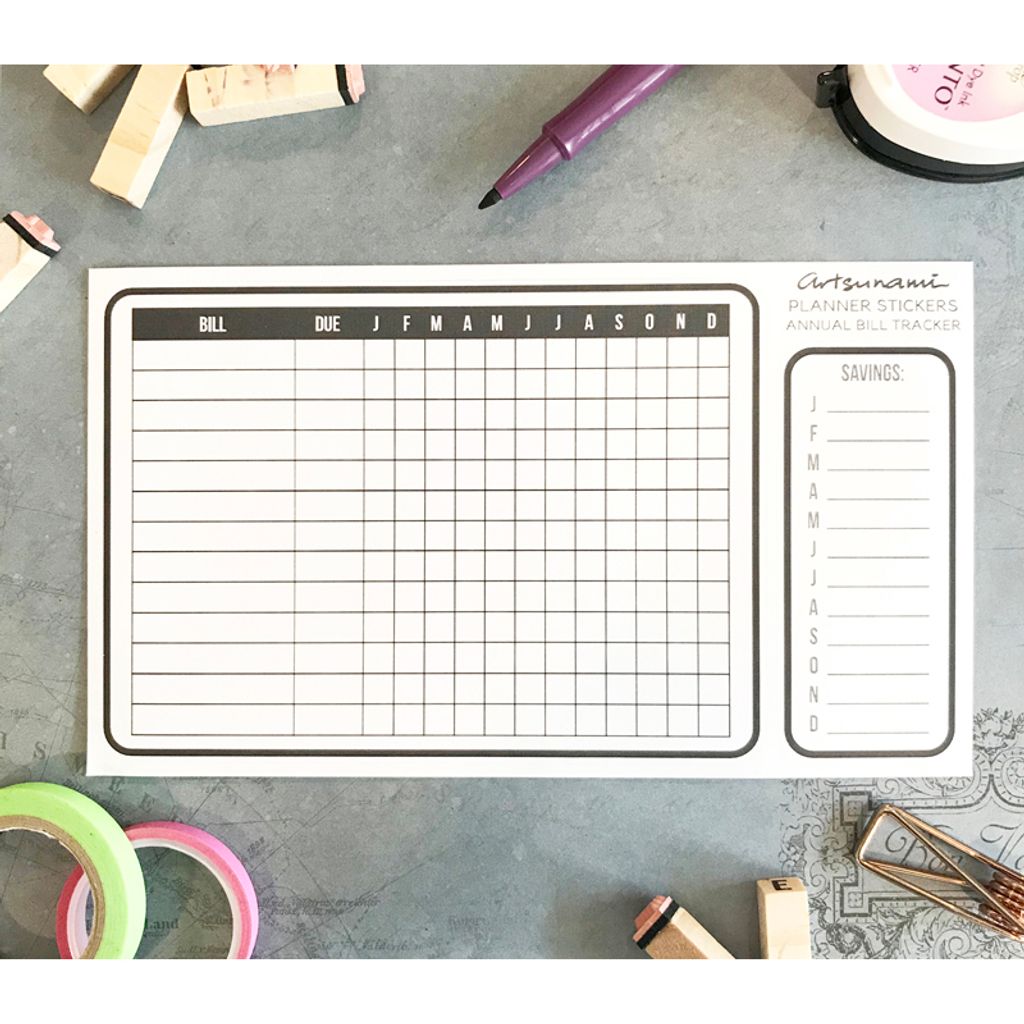 Artsunami Sticker - Annual Bill Tracker
An annual bill tracker you can set up in seconds and it's minimalist design means you can dress it up according to your preference! Included also in the sheet is an additional savings tracker. Place it landscape to fit your personal sized planners!
Annual Bill Tracker Sticker - 5 x 3.7 inches '
Savings Tracker Sticker - 1.4 x 3.2 inches
Artsunami stickers are printed on MATTE sticker paper, making it easy to write on and smudge-free. Stickers will be shipped safely in a plastic sleeve and bubble envelope to prevent bending.
Each sheet is printed and kiss-cut on high quality sticker paper for easy peeling and placement.