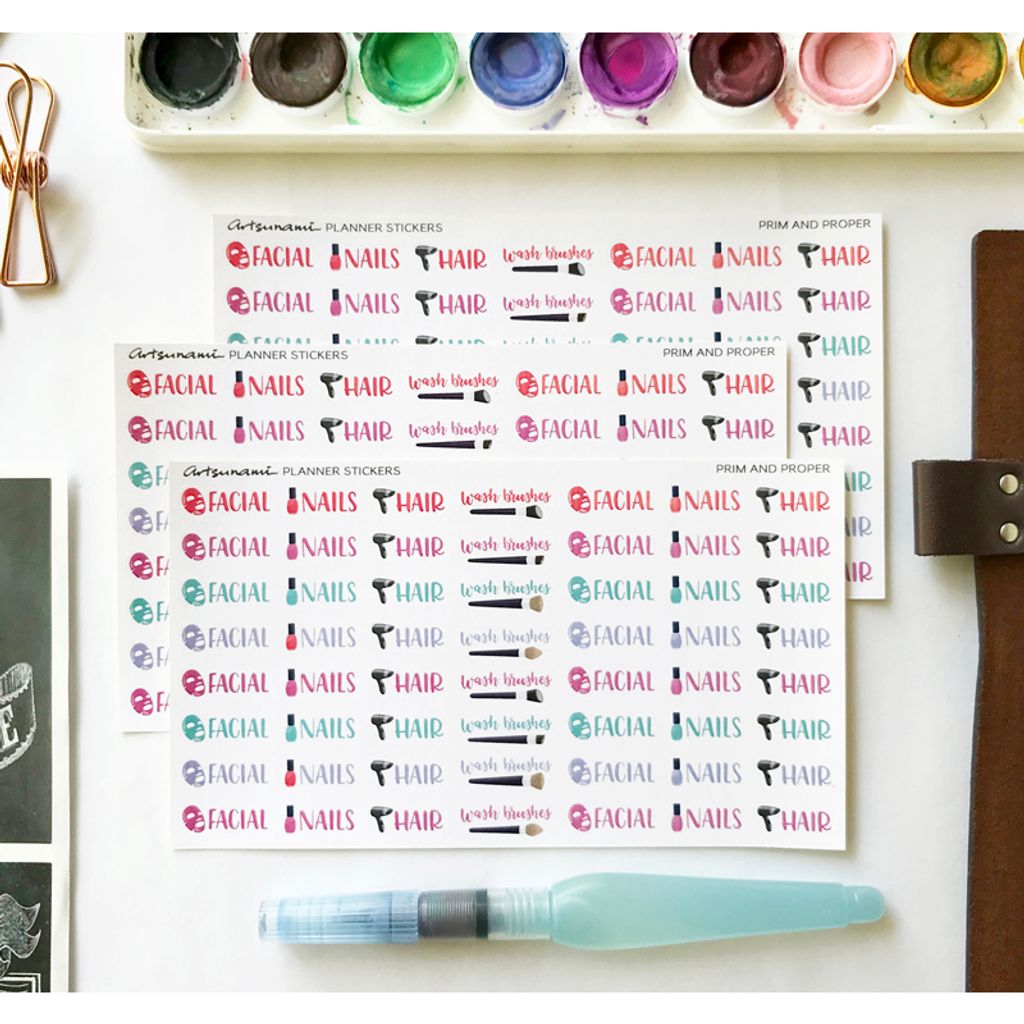 Artsunami Sticker - Prim and Proper
Hair, nail and facial appointment stickers to ensure you always put your best foot forward! We also included reminders for the super important task of cleaning your make-up brushes!
Artsunami stickers are printed on MATTE sticker paper, making it easy to write on and smudge-free.
Stickers will be shipped safely in a plastic sleeve and bubble envelope to prevent bending.
Each sheet is printed and kiss-cut on high quality sticker paper for easy peeling and placement.