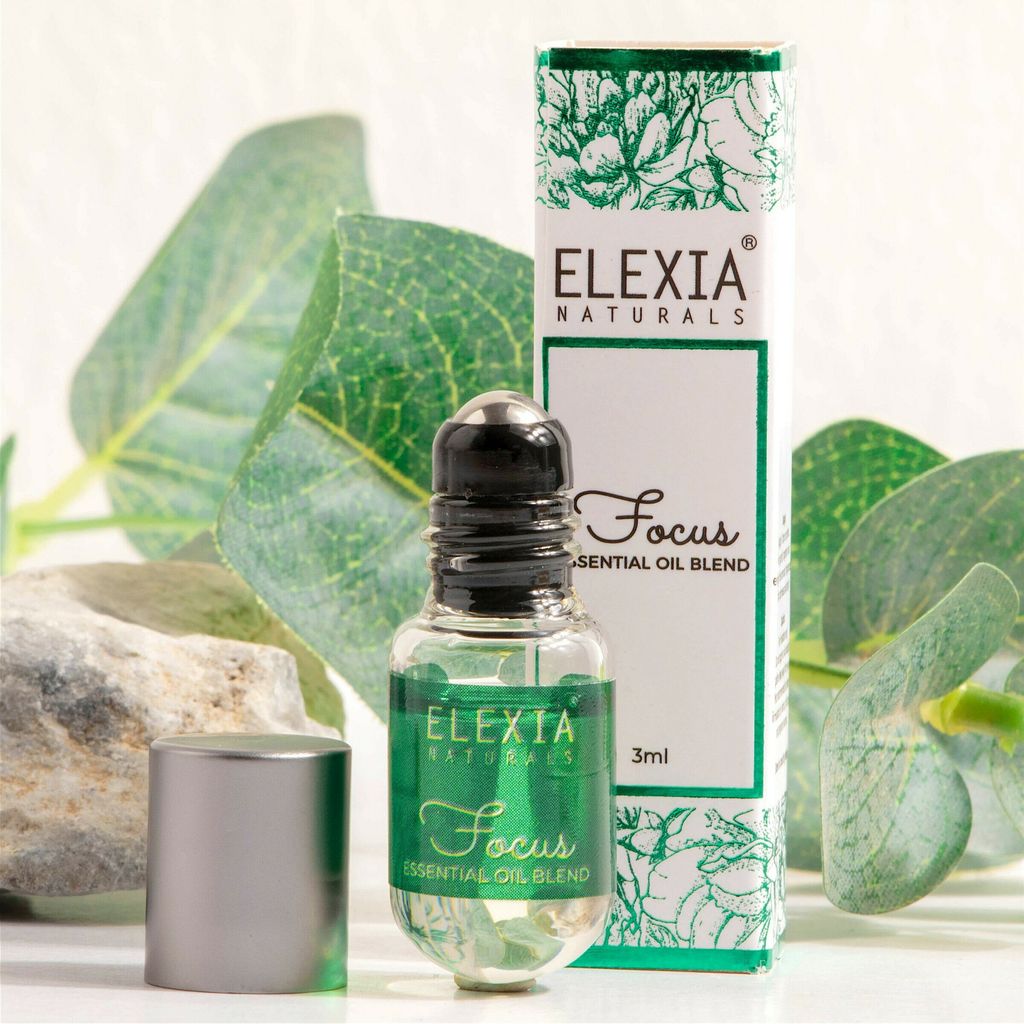 Elexia Naturals Essential Oil - Focus (3ml)
Elexia Blends was developed to elevate and alleviate all our senses. Each blend came to fruition after extensive research on the body of each essential oil to produce the ultimate answer for a better life experience. A sharp blend to awaken your senses, enhance your clarity and keep you breathing easy.
Perfect to keep you focused.
Focus Essential Oil Blend on the go in the 3ml roller bottle.
HOW TO APPLY
A drop in the palm, rub palms slowly and cup the face to inhale deeply. Eye area must be avoided.
A drop in a handkerchief/ tissue and breathe in when desired.
Can also be used in a diffuser. Usage will depend on type of diffuser utilized.
PRODUCT BENEFITS
A powerful medley of peppermint, eucalyptus and tea tree. Assists in bringing focus to the brain, and in clearing out the respiratory system.