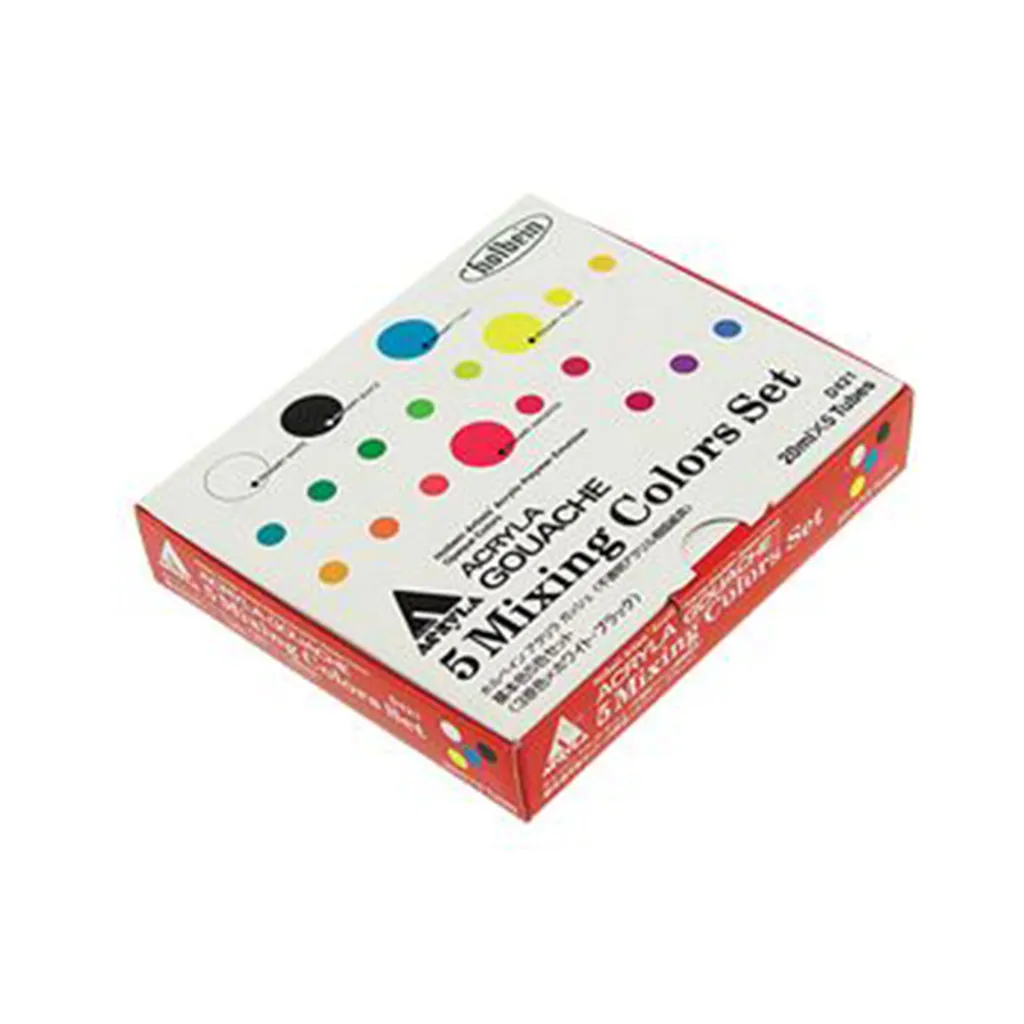 Holbein Acrylic Gouache Set - D421 Set of 5 primary colours (20ml)
Ideal for artists, designers, illustrators, students and hobbyists alike, this essential set of Acryla Gouache moves, reacts, blends and feels like traditional gouache while offering a strong, durable paint film. This paint offers brilliant, lightfast color that is permanent and waterproof. Acryla Gouache is compatible with any water-soluble media - experiment with endless mixed media techniques!
This 5-color set includes the basics: 20ml tubes :
primary magenta, primary yellow, primary cyan, primary white and primary black.
Lightfast, Made with a pure water-soluble acryl resin, Consistent color wet or dry.