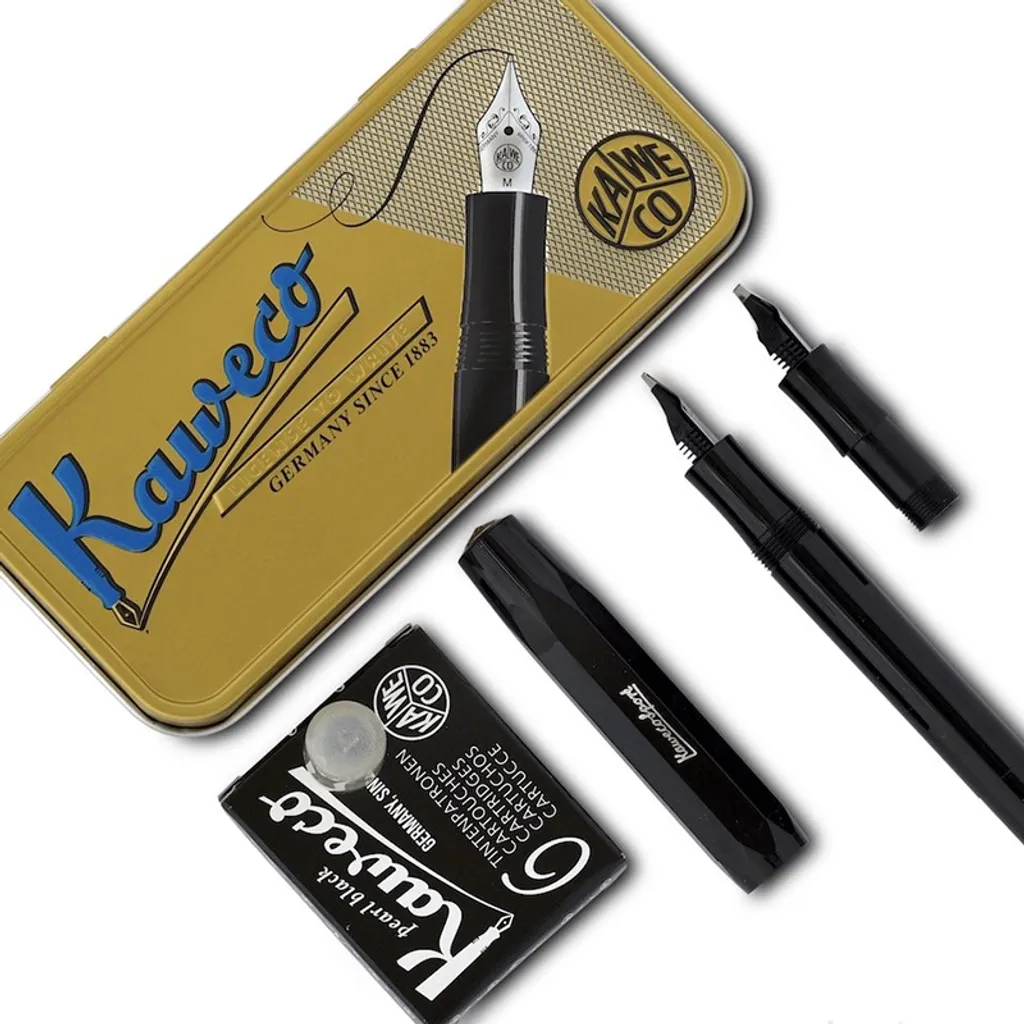 Kaweco Calligraphy Set - Black S
The pocket fountain pen has a size of only 10.5 cm when closed and grows up to a normal size of 13 cm.
The set "S" contains the line widths 1.5 mm and 2.3 mm, a protective cap and a pack of original Kaweco ink cartridges in pearl black.
The fountain pen has a calligraphy nib
The fountain pen is made of black plastic
The set comes in a beautiful box.