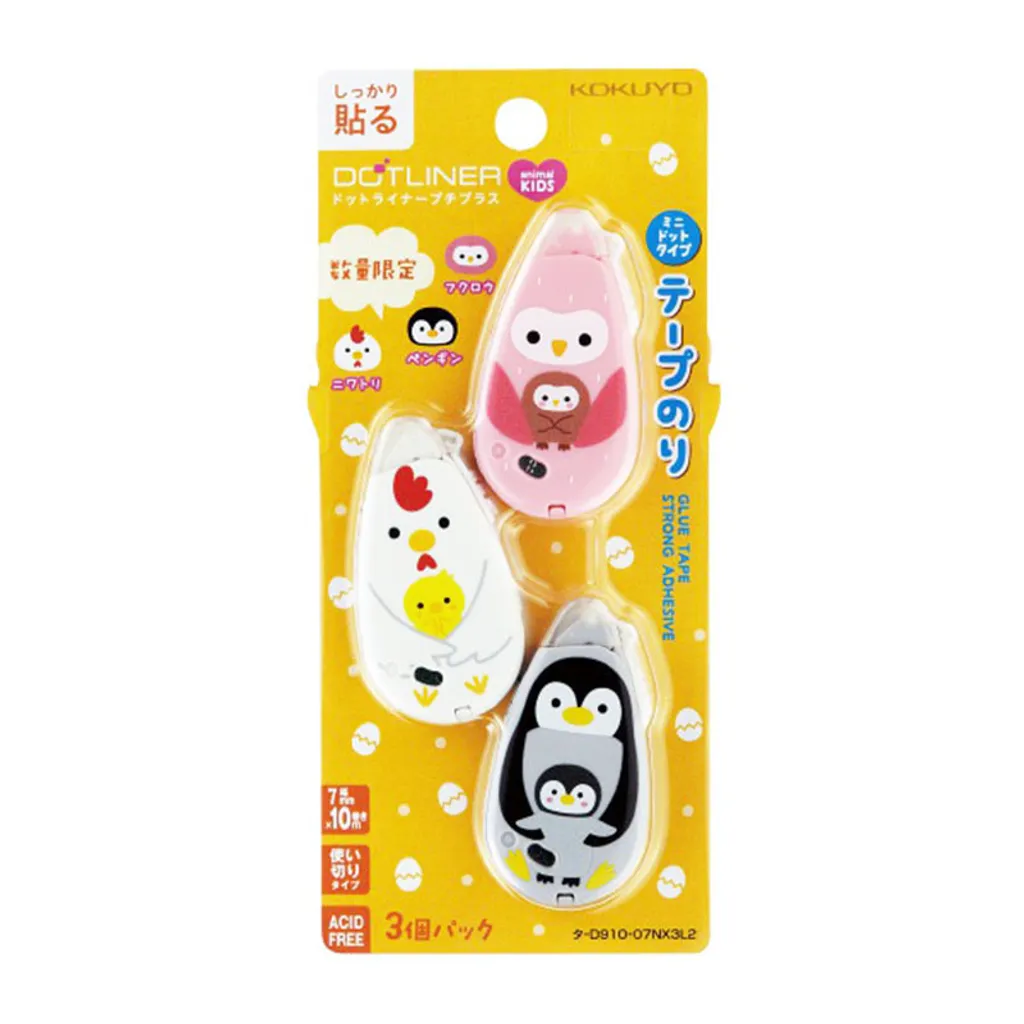 Kokuyo Dotliner - Animals Kids Bird /Chicken / Penguin 3
Set of 3 limited designs of a super adorable parent-baby themed animal version of Kokuyo's popular dotliners. If that wasn't cute enough, the dotliners are "petite" sized too! Kokuyo's widely popular permanent adhesive - the Dotliner - is a no-mess adhesive, perfect for scrapbooking, gift wrapping, envelopes, and other paper projects.
Glue is still visible after application (so you can adhere your materials accurately) - but dries clear.