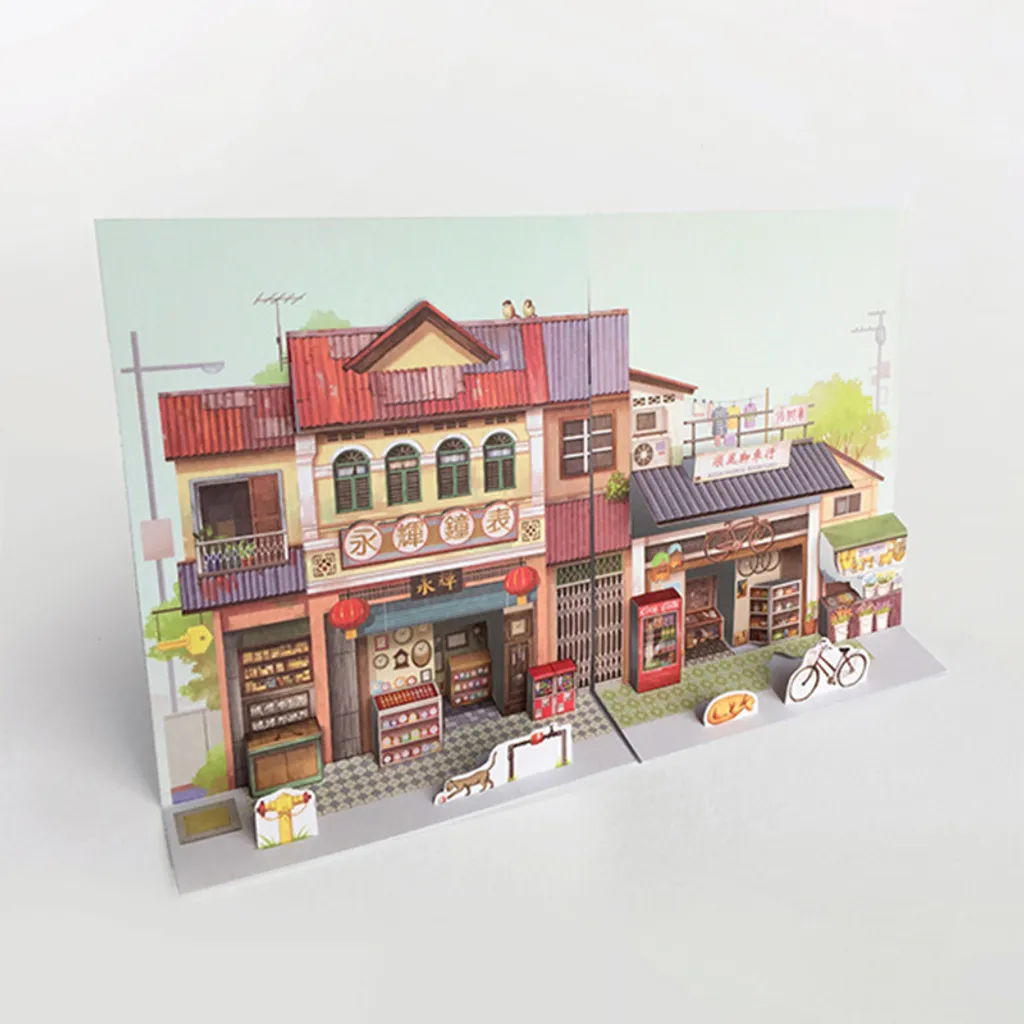 Lokamade Pop Up Postcard - 03 Mechanic Shop
Back then, in traditional clock repair and bicycle shops, the craftsmen are usually the face of the shops, sitting behind counters, demonstrating their set of skills in repairing. There would be also key smiths readily at your service. In those days where bicycle was the main transport, modification and repair service were provided in bicycle shops too.
This pop up piece comes with ready made die cut. No cutting is required. Perfect for anyone who has a knack for arts and crafts and appreciation for nostalgia.
Specifications:
Quantity: 2 pieces in a set
Size: 14.5 (w) x 20.5 (h) cm
Paper: Arcoprint | 300gsm