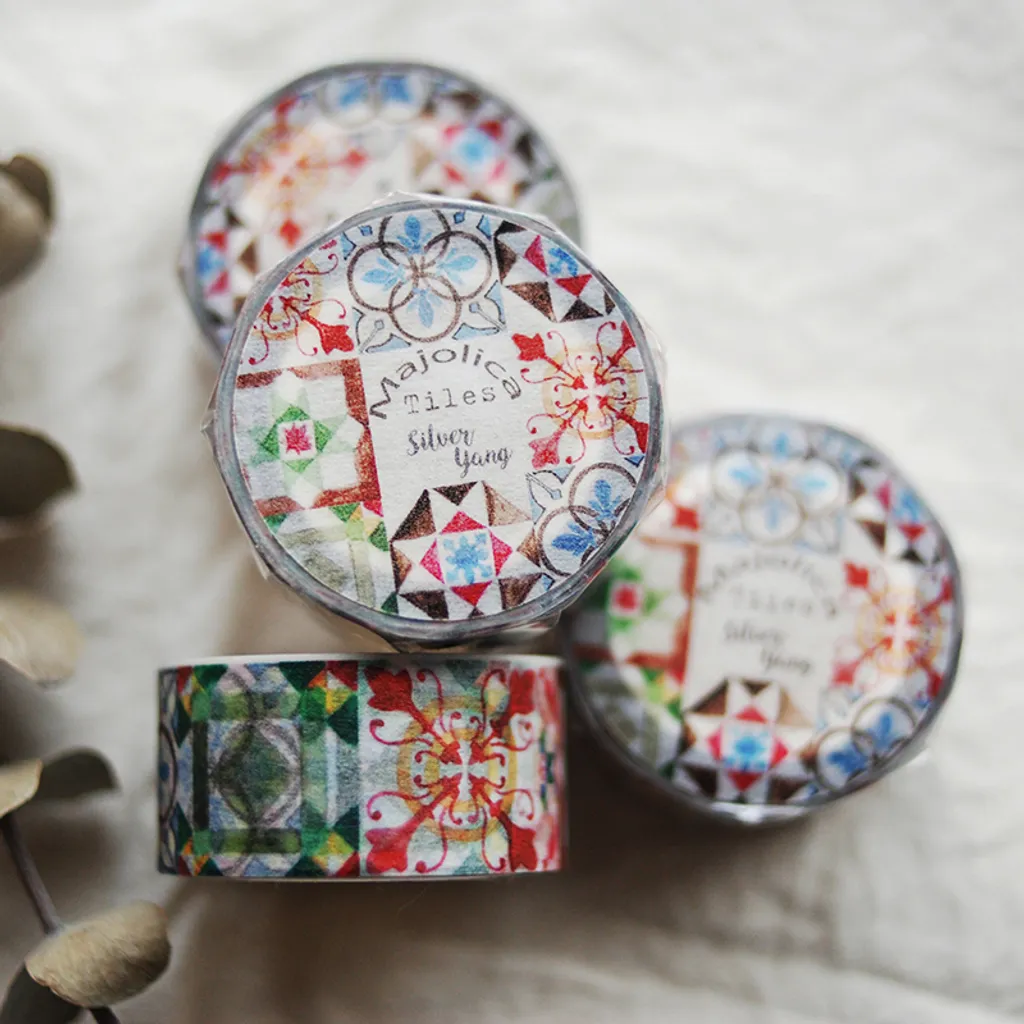 Silver Yang Washi Tape - Majolica Tiles
A paper tape with a lot of Malaysian breakfast.
Can be used to stick to the hand book to make a record,
You can also glue the envelope or any place you want to stick.
I remember traveling to Malacca for the first time.
I saw a lot of charming tiles in the corridor in front of the old house.
Chinese, Nyonya, Indian... are amazing.
After I traveled in Penang, I also met a lot of favorite tiles.
When I came back, I looked at the pictures of the tiles I took.
I started to think about some ideas,
I want to leave something for these charming and old tiles.
Then lift the brush and start drawing these tiles I like.
----------
{material}
Matte Japanese and paper
{吋吋}
Full length: 10 meters
Width: 2 cm
{Place of Origin}
Taiwan