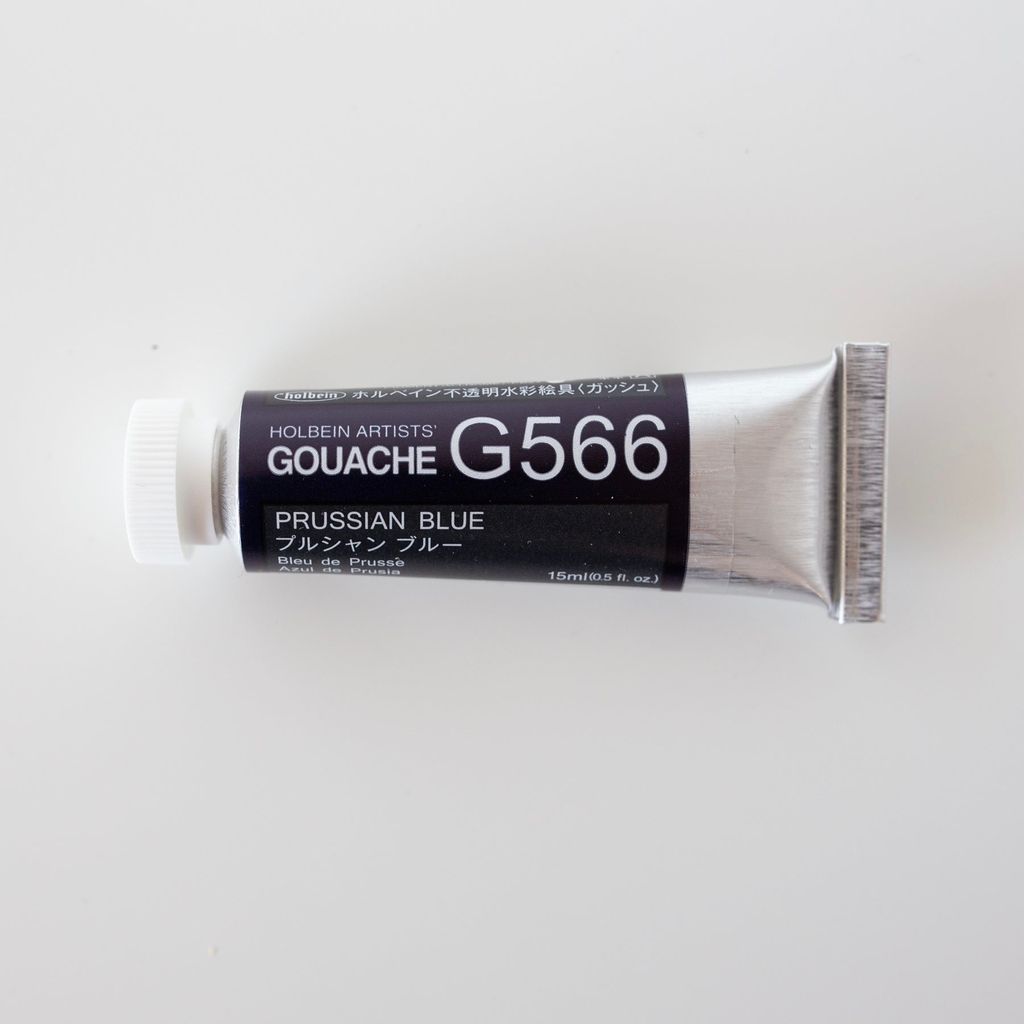 Holbein Gouache Tube - G566 Prussian Blue
Holbein Designer Gouache is more finely ground pigment. No whitening agents are added to Holbein Designer Gouache to increase opacity. his creates vibrant, exciting color that won't muddy when mixed. Truly professional grade, this gouache does not darken, bleed, or crack. Use it in dense opaque layers to build surface body, or thin it with water to semi-transparency. Holbein Designer Gouache will always give consistent reliable results without "milking out", darkening or muddiness.
Available in a wide range of colors in 15 ml tubes.